Logistics for Merck's Cancer Treatment R&D Expansion Project Handled by AIRO – Throw Back Thursday – 2005.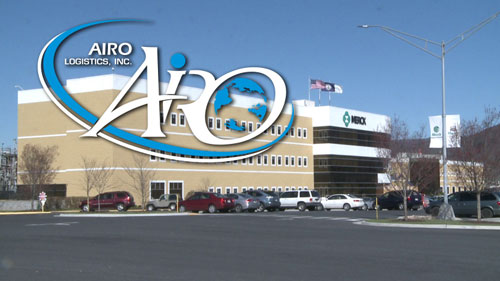 Digging back to 2005, we found a rewarding and highly detail oriented project that involved a pharmaceutical skid manufacturer shipping a large multi-phase project to Merck. The transportation of this project began in May of 2005 and continued through December of the same year. It's always nice to reflect on past work done and see how the industry has changed over the past 10+ years.
Project: Merck's cancer treatment drug research and development expansion project.
Cargo Value: Cargo values ranged from $500,000 to $2 Million per truckload.
Requirements: The project consisted of 37 trucks total, ranging from legal-sized to permitted and escorted truckloads. Each load required extreme attention to detail as deliveries were scheduled with rigging and installation crews, which had the potential to cost $500+ per hour if there were any delays in transportation.
Lessons Learned/Summary: Although much has changed in the pharma/biopharma industry since the successful completion of the Merck project detailed above, our laser sharp focus on the details remains the same. Managing pharma projects requires the undivided attention of a team that is committed to flawless attention to detail. Finally, communication breakdowns were avoided in this project due to our decision to work with one, highly vetted and qualified carrier with drivers who had extensive experience hauling pharma processing equipment. 11 years later, we are proud to have the same drivers on many of our current projects.
AIRO Logistics, Inc. specializes in transportation and logistics of high value, ultra-sensitive processing equipment for the pharma, biopharma, food/beverage, dairy, brewery/winery, cosmetic, nutraceutical, medical and chemical industries.