AIRO Logistics, Inc. Develops Transportation Plan and Manages Delivery of GlaxoSmithKline (GSK) Vaccine R&D Expansion Project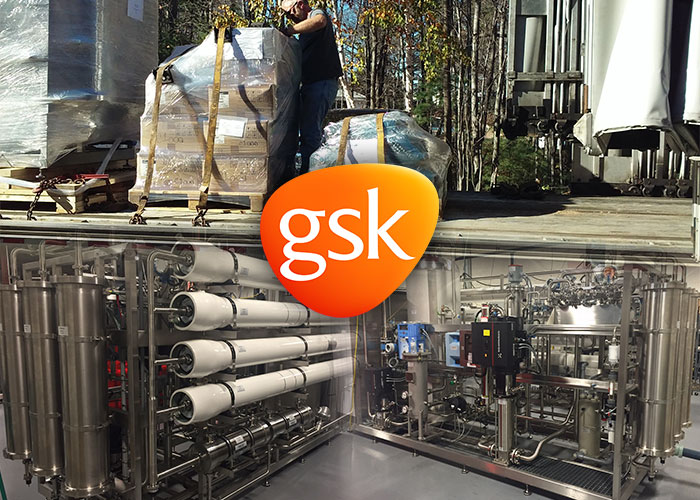 AIRO Logistics, Inc. (AIRO), innovators in process equipment logistics, is proud to announce a successful step deck Conestoga delivery of a vaccine R&D expansion project for GlaxoSmithKline (GSK). Selected to develop a transportation plan and coordinate the trucking, AIRO chose to pair a Conestoga step deck trailer to the intricate pharma equipment to ensure a successful, damage-free delivery. With the water purification system being abnormally sized but ultra-sensitive, the self-retractable tarping system allows the machinery to be loaded from the top and side of the trailer, then to be secured to the equipment while being protected from outdoor elements during transit.
AIRO Logistics, Inc. CEO Jason R. Snavely notes, "It's an honor to be chosen to manage the final presentation of a custom water pre-treatment system to GSK, a company whose mission is to "help people do more, feel better, live longer". Jason continues, "We are further blessed to have Sr. Process Project Consultant, Brandon Glenn here at AIRO who applied his attention to detail and trucking knowledge to this extremely important project".
AIRO appreciates the opportunity to be trusted with high value cargo like the GSK project; with cargo values of $300,000.00 and higher. Cargo security is at the top of AIRO's concerns while ensuring high levels of customer service, on-time pickups and deliveries and quality presentations during the final delivery.
AIRO Logistics, Inc. specializes in transportation and logistics of high value, ultra-sensitive processing equipment for the pharma, biopharma, food/beverage, dairy, brewery/winery, cosmetic, nutraceutical, medical and chemical industries.