Airo Logistics Delivers Brewery Tanks To Epic Brewing Company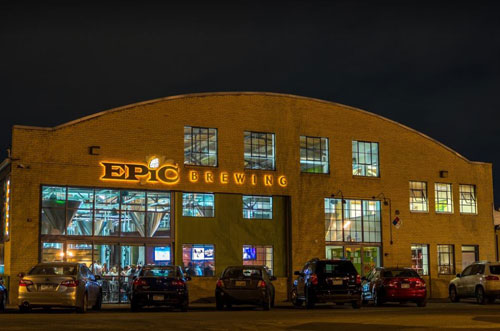 AIRO Logistics, Inc. recently handled the delivery of two truckloads of tanks to Epic Brewing's newest location in Denver, CO. Epic Brewing began in Salt Lake City UT and has recently started expanding their operations and distribution.
Requirements: This project required one legal size 53' stepdeck to accommodate the length of the tanks, and an oversize 48' stepdeck. The widest tank measured 9'5."
Potential Pitfalls: Since the receiver for this project typically does not handle large shipments, a rigger was required. Timing for delivery had to be coordinated by AIRO between the rigging crew, drivers and the project manager at Epic Brewing Company. The restrictions with the permitted load needed to be watched carefully since timing was of the essence. If the driver was held up during the day, he was unable to drive at night.
With AIRO's planning and communication, these tanks delivered without any hold-ups. The tank manufacturer and Epic Brewing were both excited to have the tanks in place ready for production.
AIRO Logistics, Inc. specializes in transportation and logistics of high value, ultra-sensitive processing equipment for the pharma, biopharma, food/beverage, dairy, brewery/winery, cosmetic, nutraceutical, medical and chemical industries.
www.airologistics.com
Office: (570) 784-0477
Mobile: (570) 204-4064
jason@airologistics.com